COLORADO
Enjoy some of the best skiing in the country at Vail, Aspen, Breckenridge and Winter Park to name just a few.  As our home,  we are well versed on Colorado tourism. You'll find year round recreation in the west, from spring white water rafting to summer mountain adventures to skiing and snowboarding in the winter and early spring! Rocky Mountain National Park and  Mesa Verde are exceptional National Parks for wildlife viewing and hiking, plus the charm of small mountain towns like Telluride and Estes Park. Come visit us!
---
NEW ENGLAND
No visit is complete without visiting historic Boston and Faneuil Hall  then heading out to the countryside for brilliant fall colors. Vermont is also a haven for east coast skiers, the famous maple syrup and Ben and Jerrys ice cream factory! Head up to Maine for lobster and Arcadia National Park .
---
FLORIDA AND THE KEYS
Florida has something for everyone, from Tallahassee and Panama City Beach in the panhandle to the horse country of Ocala, south to Orlando and Disney World, Universal Studios and Sea World. Drive along the fabulous Gulf coast to Naples and Marco Island. Your trip is not complete without a visit to Miami's nightclubs and restaurants, not to mention the famous beach. Keep an eye out for celebrities. See Everglades National park on your drive to Key West. The drive is the best part with blue sea on both sides. The road is built on the old Flagler railroad tracks that were destroyed by a hurricane. If you love to fish, the Keys are the place for you. Go to Islamorada and charter a deep sea fishing boat.
---
NATIONAL PARKS
Yellowstone and Grand Teton National Parks  are two of the most visited parks in the country, great for wildlife viewing as well as summer and winter sports. The Grand Canyon, Denali National Park, Yosemite, Great Smokey Mountain National Park are just some of the parks we can recommend. What's on your list?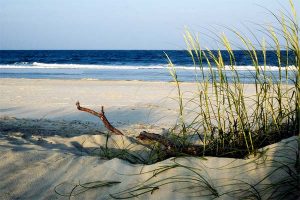 ---
SOUTHEAST UNITED STATES
So many places to visit – the historic cities of Charleston and Savannah. Go to the national seashores  –  Outer Banks  or Cape Hatteras  North Carolina or  Cumberland Island, Georgia. How about Atlanta where you can visit and the Aquarium and the Coca-Cola factory. Head up to Virginia to see the Chincoteague Ponies. Have you ever been to Helen, Georgia? It is an Bavarian village in the north Georgia mountains!
---
OUR FAVORITE UNIQUE CITIES
We love San Francisco, New Orleans and San Antonio, all are great food and entertainment cities with wonderful hotels. So much to see and do! Call us and we will get you there!